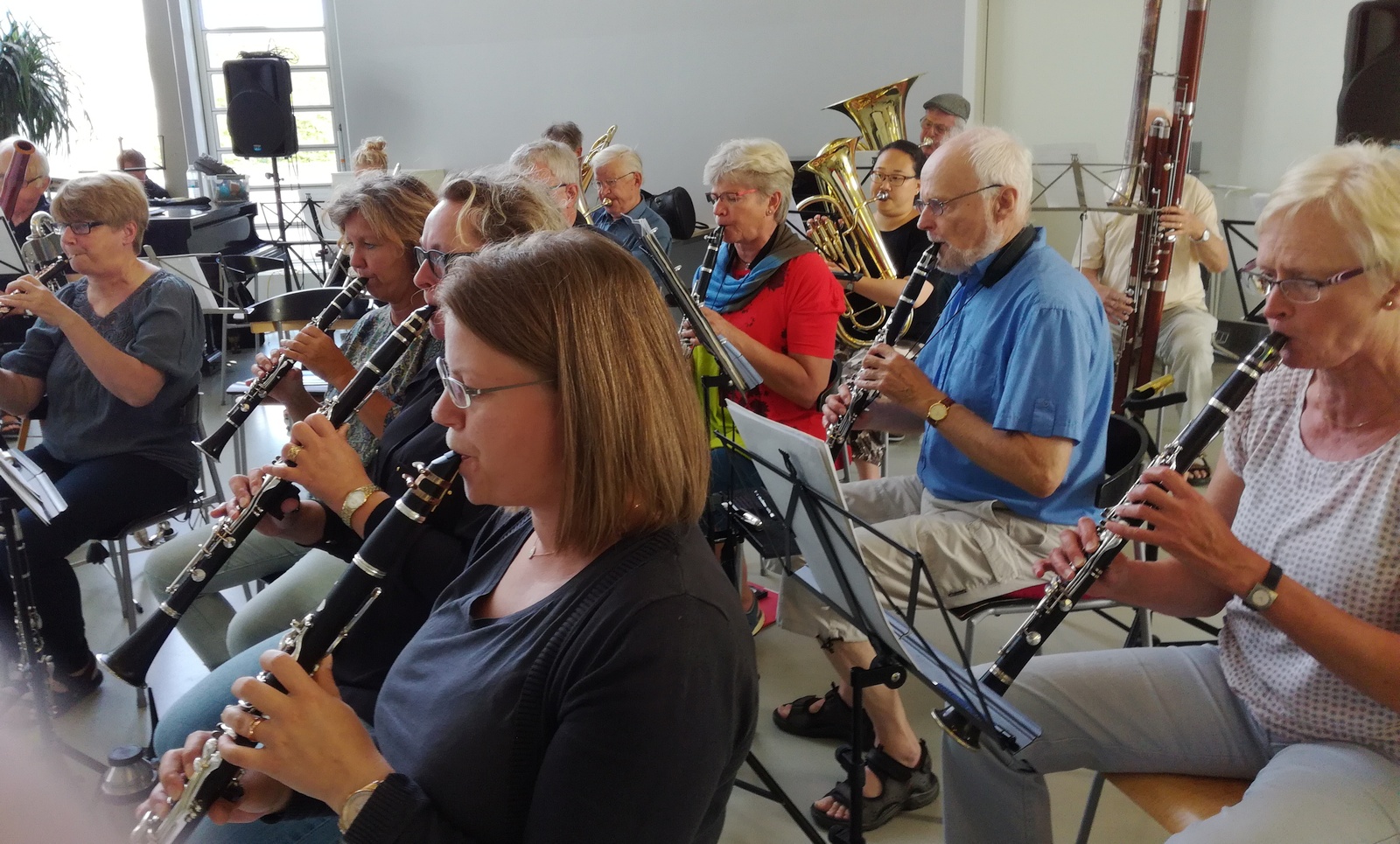 Do you play a wind instrument or percussion? Join in and have much more fun than playing just for yourself!
Used to play your instrument in your home country but don't have it with you? We will be glad to help you get hold of an instrument while you are here in Aarhus.
Contact Anette Jensen (president), formand[at]tonica-aarhus.dk, phone: 2112 5599, or just come to the next rehearsal.
We meet on Thursdays in Sødalskolen, Louisevej 29, 8220 Brabrand, and start to play at 19:15.
Upcoming rehearsals: